Moooore Instagram with some of my heels, beach moments, #nailsoftheday and #shoesoftheday…. My nick is @bartabacmode. I'm waiting for U!!
Generalmente no soy mucho de redes sociales, pero con Instagram ha sido un flechazo desde el primer día…ahi estoy "Instagrameando" a diario mis cosillas. Hoy toca trocito de mi zapatero, presentación de Tambor, #shoesoftheday, #nailsoftheday y alguna que otra cosilla! Un besote (os recuerdo que soy @bartabacmode)
b a r t a b a c par le Instagram!! Si vous voulez me suivre je suis @bartabacmode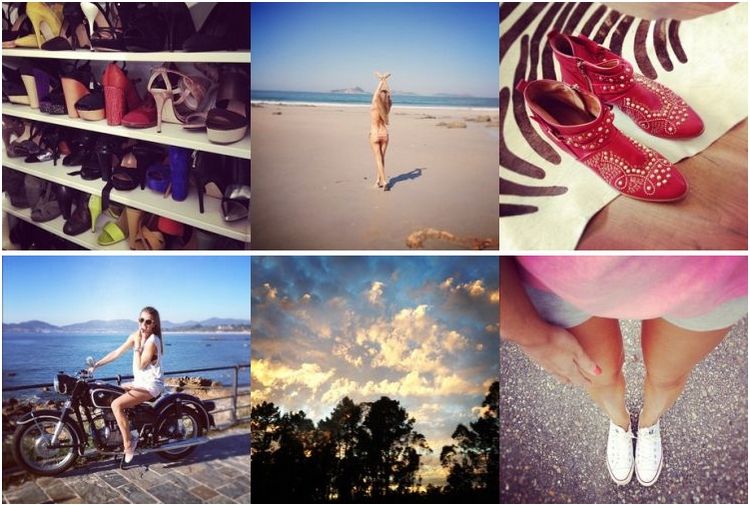 1. Some of my heels…
2. Beach moment
3. #shoesoftheday Zara red studded ankle boots
4. In our vintage BMW for a trip
5. I love the sky
6. Sporty girl with Converse and Zara Sweat shirt
7. Post wearing À Bicyclette shirt and SUITEBLANCO jeans
8. Which one I choose???
9. To the MOON and BACK
10. Introducing Tambor
11. #newin Super distressed Asos denim jacket
12. #nailsoftheday Hot&Spicy O.P.I
13. Post j u m m m p ! ! ! wearing She Inside tee, Nike and leather skirt from Zara
14. Reading in my pool
15. Post wearing Mentirosas vía Buylevard leather shorts and Zara denim shirt
16. #newin Pull&Bear military jacket
17. Enjoying the last summer days
18. Post wearing Zara stilettos and À Bicyclette shirt
19. Post wearing Zara lace top and Levi's
20. I LOVE PARIS (just after buying the tickets for my two new trips to Paris!!)
21. Golden fever
22. Uterqüe surprise…
23. Steed & Bensimon
24. New nails and cute case