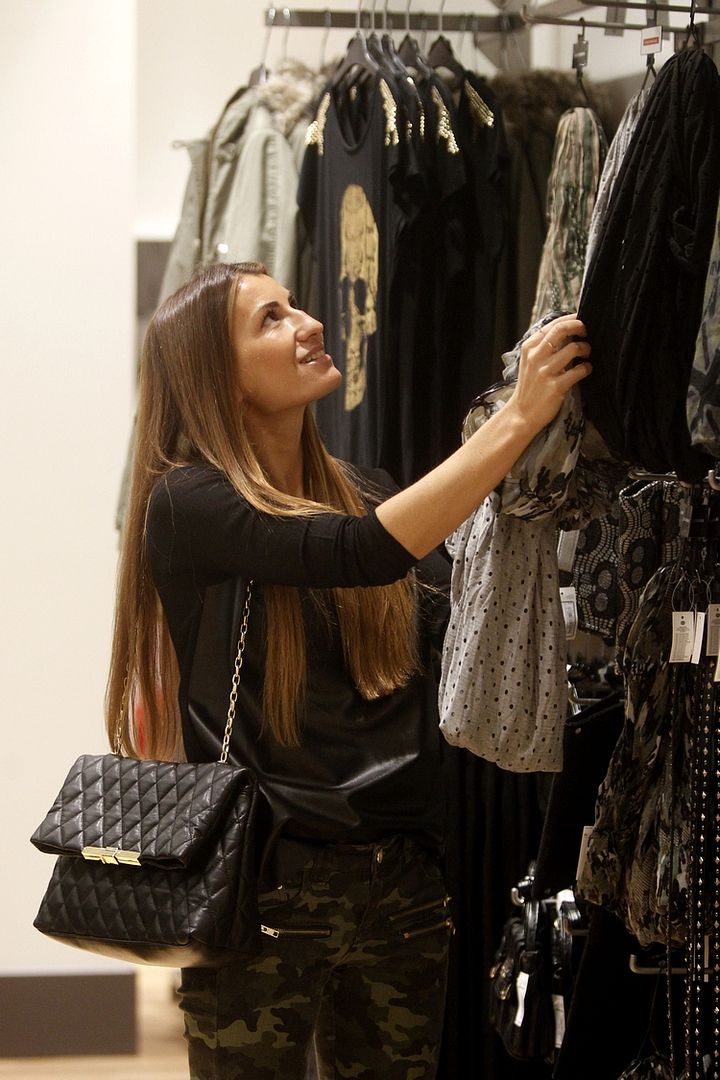 Last week I was in Santiago for the inauguration of the new C&A store in As Cancelas shopping centre and styled some of the lovely ladies who came by. I had a great time with the team and everyone else who came by. Here are the event's photos, as you can see I wore military pants, a lightweight top, stilettos and my well known handbag. Massive kiss, enjoy what's left of friday… and thanks to all the C&A team for looking after me so well! 
La semana pasada estuve en Santiago para inaugurar el nuevo C&A del C.C. As Cancelas y para asesorar a las clientas que querían ideas para este invierno, la verdad es que me lo pasé muy bien tanto por el equipo como por las que os acercásteis a saludarme. Aquí os dejo con las fotos de la apertura que espero que os gusten, como véis para la ocasión elegí pantalones de camuflaje con top de vinilo y stilettos, y el bolsito que ya conocéis. Un beso enorme, disfrutad de lo que queda de Viernes…y mil gracias a todo el equipo de C&A por cuidarme tan bien!
La semaine dernière j'étais à Santiago pour l'ouverture du nouveau C&A et pour conseiller les clients avec quelques idées pour cet hiver. J'ai passé un trés bon moment avec tout l'equipe et aussi parce j'ai pu connaître quelques de mes followers. Ici je vous laisse avec les photos de l'inauguration,  pour l'occasion j'ai choisi un pantalon de camouflage avec top en vinyle et talons aiguilles. Un gros bisou, profiter de ce qui reste du vendredi … et un grand merci à toute l'équipe C&A!