One more time here you are my i n s t a b a c, this time with some pics in Rome and Paris and a lot of my new stuff. Kisses and enjoy the weekend!! (I'm @bartabacmode)
Una semana más os traigo un resumen de mi i n s t a b a c, esta vez con un poco de Roma, algo de París, recuerdo de Zanzíbar y algunas novedades que os he ido enseñando. Mil besos, feliz finde!! (Mi nick es @bartabacmode)
***En un ratito OUTFIT POST!
Une nouvelle serie de photos i n s t a b a c , avec mon voyage À Rome, quelques photos de Paris, un petit rapel de Zanzibar et quelques nouveautés. Bisous et profitez du weekend (mon nick c'est @bartabacmode)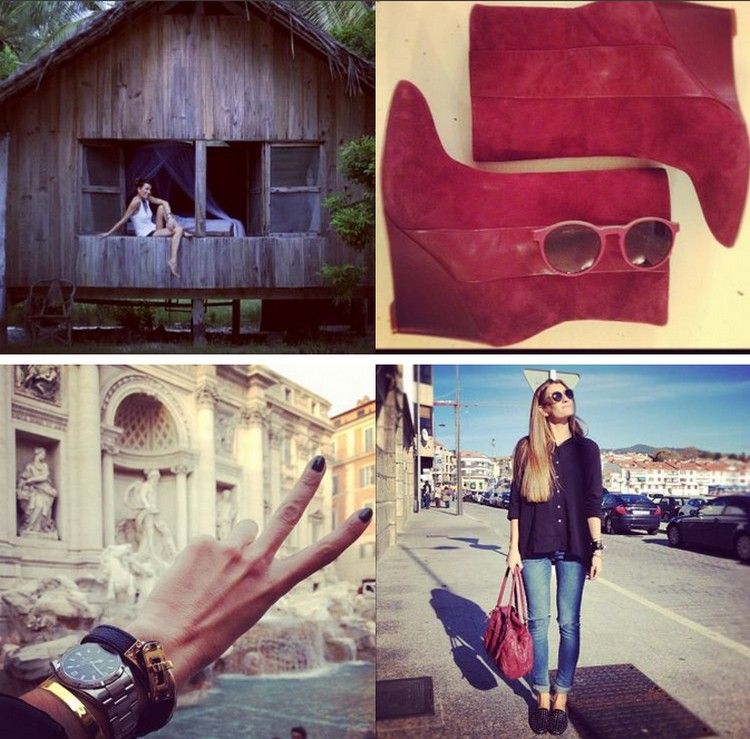 1. My little house in ZANZIBAR
2. The perfect relationship (Zara booties + Etnia sunnies)
3. Hi!! From ROME
4. Satuday's outfit (À Bicyclette shirt, SUITEBLANCO jeans, Pertini Slippers and Pieces bag)
5. Which one?? (Steve Madden and Nine West stilettos)
6. Room Service at 4 A.M.!!!!!!!!!!!!!!!!!!
7. Traveling to Madrid
8. My look for the Ford party in ROME
9. My look for the C&A opening
10. I love my Asos ankle boots
11. My UGGs
12. In Vogue international!!
13. Very green…(Prada and O.P.I)
14. Lovely baby Lomo
15. Look of the day, wearing Top Shop top and jeans
16. Bracelets and more bracelets
17. In LONDON with Jon Arad (Kenzo!)
18. My new obssesion…..
19. In ROME, Robert Doisneau Expo
20. In ROME, wearing Zara coatl, SUITEBLANCO jeans and Nike
21. The latest i n s t a b a c
22. Joliebox!!
23. I can't find this dress that I wore last year….
24. Asos ankle boots
25. Breakfast in ROME
26. After party in Rome with Ford!
27. Remembering my experience…
28. My diary essentials
29. Lovely present from Ottro
30. Ladurée book (Paris!)
31. #lotd
32. Hi from the beach!!!!!