Moooore Instagram, today Vietnam Photo Diary!!. My nick is bartabacmode, I'm waiting for U!!
Más Instagram!! Hoy vengo con VIETNAM PHOTO DIARY, todas las fotillos que fuí colgando durante mi escapada a Asia … si queréis seguirme soy bartabacmode. Os espero!!
b a r t a b a c par le Instagram, aujourd'hui trés Vietnam!! Si vous voulez me suivre je suis bartabacmode, bisouss!!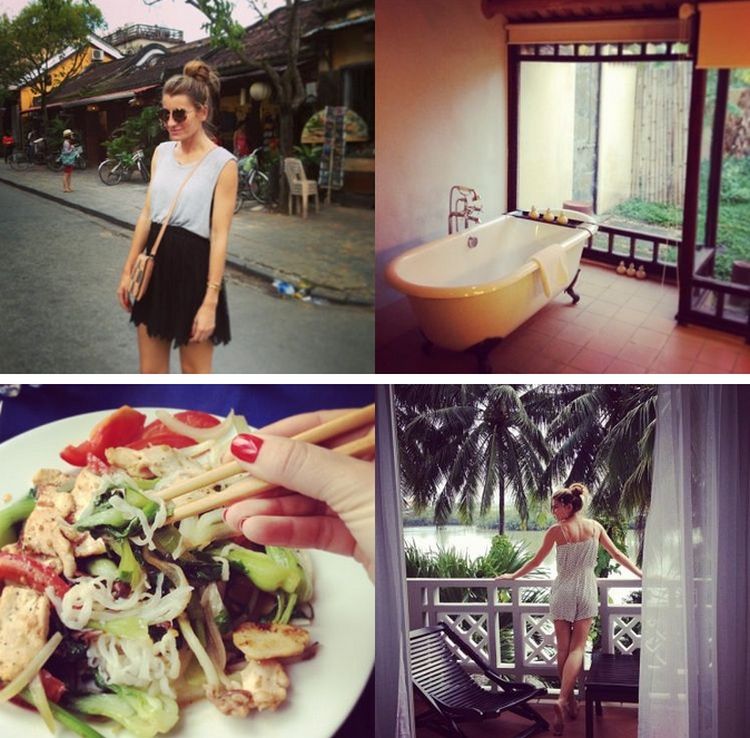 1. In Hoi An
2. My lovely hotel in Ninh Binh
3. Noodles!!
4. My terrace with lake view in Hoi An
5. Hi from Ho Chi Minh
6. The streets of Saigon
7. Harper's Bazzar from Vietnam!!
8. Caos
9. In Ningh Binh (black woman!!)
10. In Dain Dinh, wearing KMB vía Spartoo boots!!
11. Motorbikes, motorbikes and more motorbikes in Vietnam
12. First plane…
13. Vietnamese hat
14. Wearing my new Prada sunnies vía Óptica Studio
15. Second plane…
16. b a r t a b a c rocks!
17. Lake in Hoi An
18. Photo in Hanoi
19. Ommmmmm
20. Street market in Hanoi
21. Merry Christmas from Vietnam
22. Exotic fruit for breakfast!!
23. Say cheeeeese
24. My travel look
25. Hanoi!
26. I wished you a perfect 2013
27. Upppps…like the queen!
28. Pagoda in Ninh Binh
29. Hi from my hotel pool in Ho Chi Minh City
30. Lovely restaurant in Ho Chi Minh City
31. Wishing you a Happy 2013!
32. Third plane….