Here is yet another look which I wore during my stay in Vietnam. The photos were taken in Hoi An, which is located in the centre of the country and is a wonderful fishing town. I am wearing a skirt which I had previously featured in beige, a grey t-shirt, sandals from my own collection and a Pieces bicolor bag. The lake where we took the photos was stunning, surrounded by rice fields and complimented with a breathtaking sunset. Awww… I miss it so much!! For now I have to console myself with another short trip to Madrid and the fact that I have already booked my next trip, due to take place in April and that I will shortly tell you about!! Lots of love, I will tell you some news about my new shoe collection next week.
Nuevo look de los que llevé en Vietnam, aquí estábamos en Hoi An que está en el centro del país y que es un pueblecito pesquero encantador. Me puse esta falda que me habíais visto igual pero en beige, camiseta gris, sandalitas de serpiente mi cole y bolso de Pieces bicolor. El lago donde las sacamos era espectacular, con arrozales y una puesta de sol impresionante…ayyy, cuanto lo echo de menos!! Por el momento me toca nueva escapada a Madrid esta semana, y ya he preparado mi siguiente viajecillo en Abril, ya os contaré!! Muuuchos besos, la semana que viene por fin news de mi nueva colección de zapatos!
…y os recuerdo que seguimos de sorteo AQUI !!
Nouveau look de Vietnam, nous étions à Hoi An, au centre du pays, et est un charmant village de pêcheurs. Je portais cette jupe que vous aviez vu deja sur le blog mais en beige, t-shirt grise, sandales de ma collection et sac de Pieces. Le lac où nous avons pris les photos était spectaculaire, avec un coucher de soleil à couper le souffle … ayyy, comment il me manque! Pour le moment nouvelle petit voyage à Madrid cette semaine, et j'ai deja préparé ma prochaine aventre en Avril! Bisous… la semaine prochaine enfin des nouvelles de ma nouvelle collection de chaussures!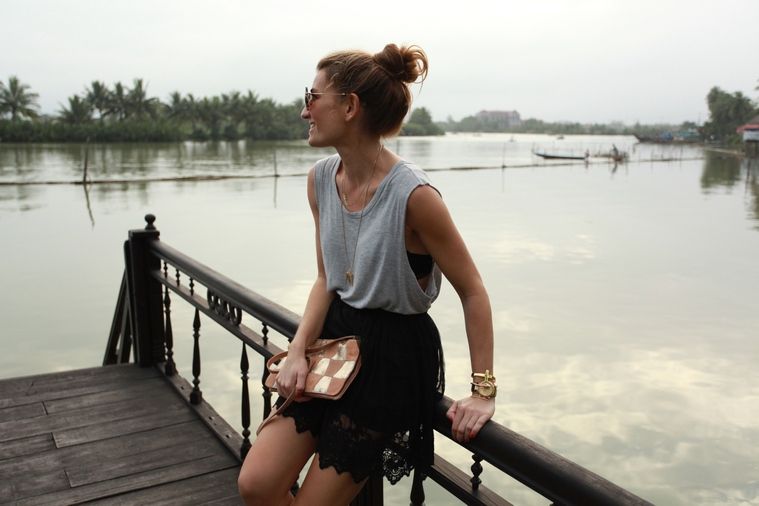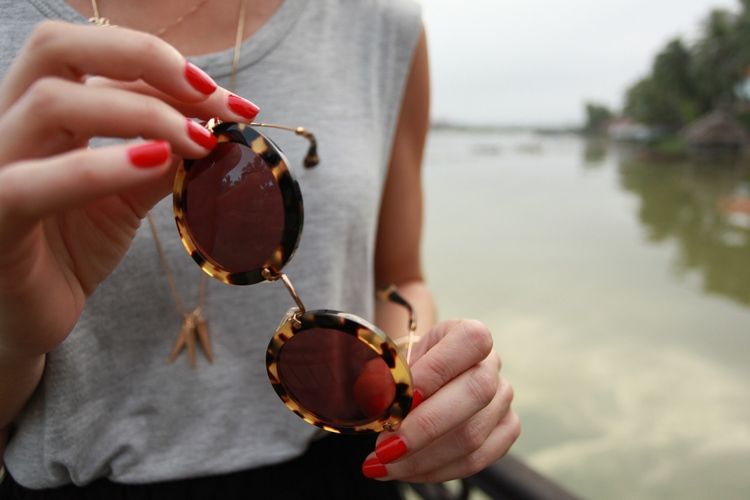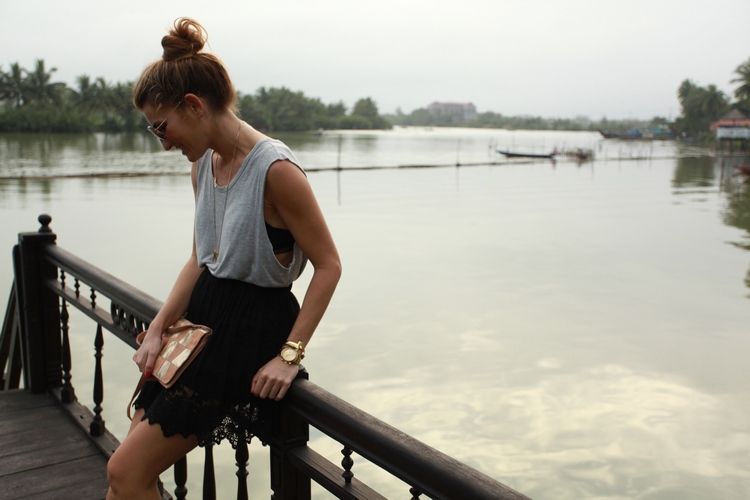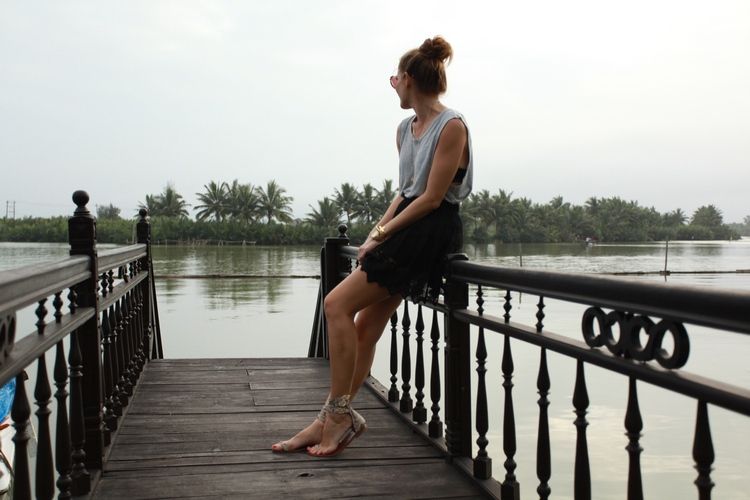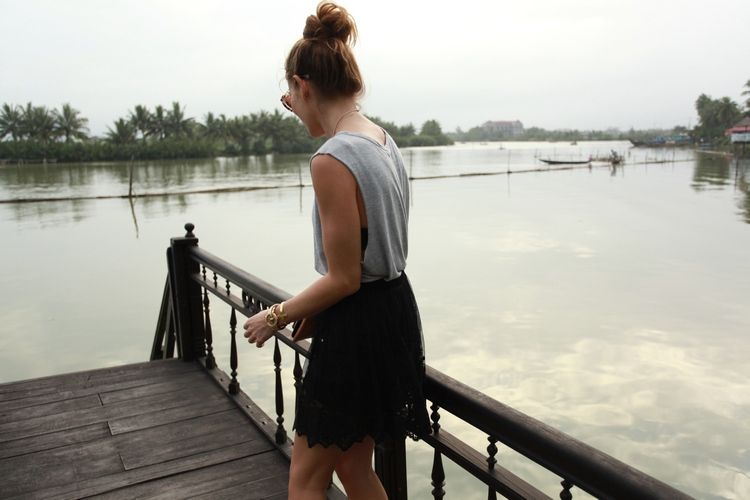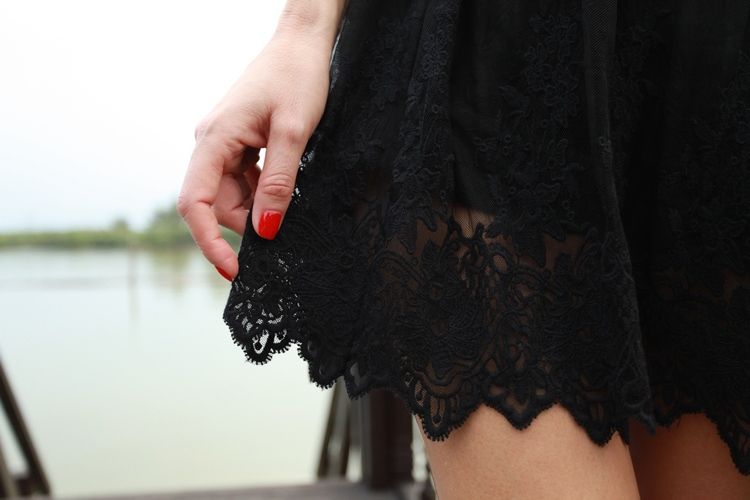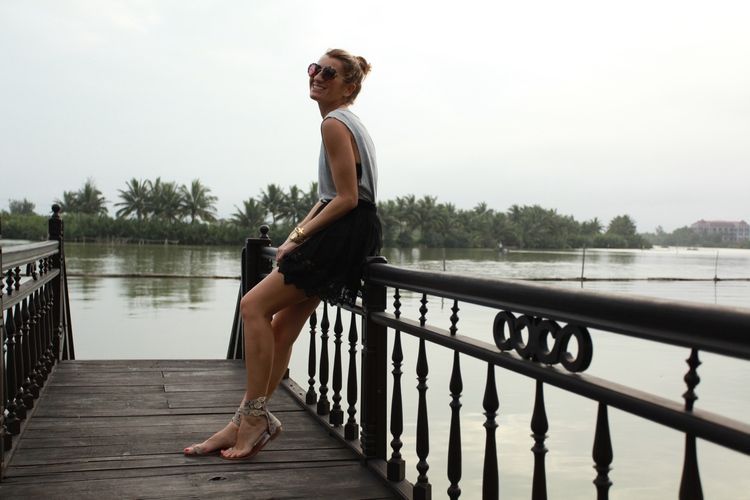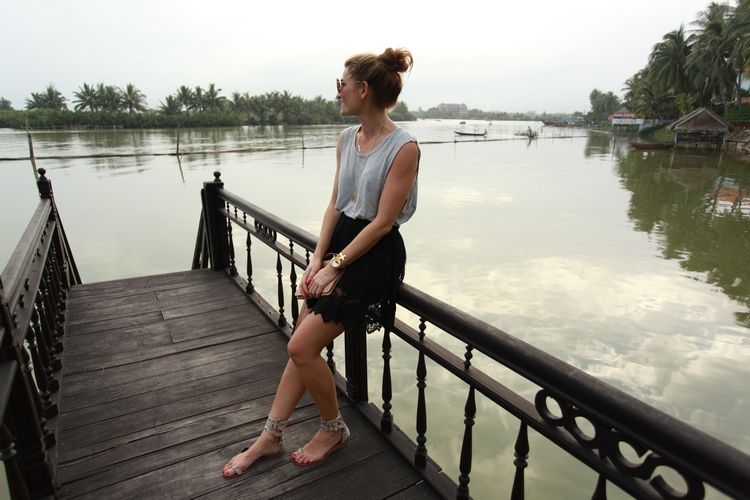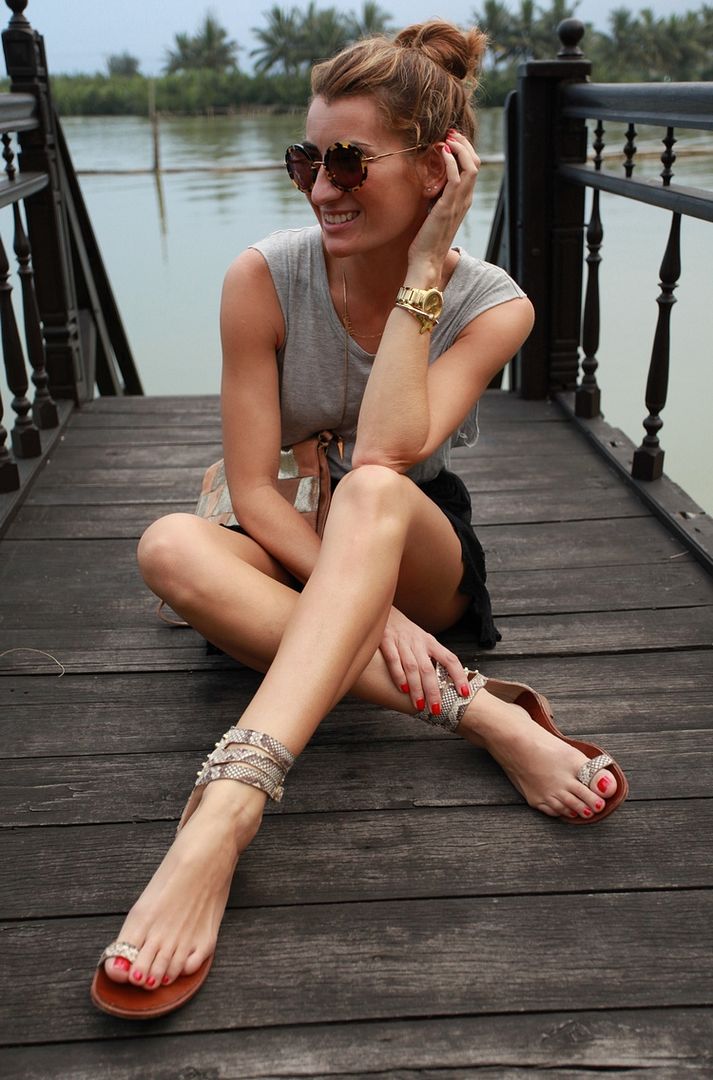 Photos by P. Soury
…
T-shirt/ camiseta: Zara + diy
Skirt/ falda/ jupe: Stradivarius
Sandals/ sabdalias/ sandales: Pertini by b a r t a b a c
Bag/ bolso/ sac: Pieces (AW12)
Sunnies/ gafas/ lunettes: Miu Miu vía Óptica Studio (SS13)
Nail polish/ esmalte/ vernis: GEL COLOR "Big Apple", O.P.I
…