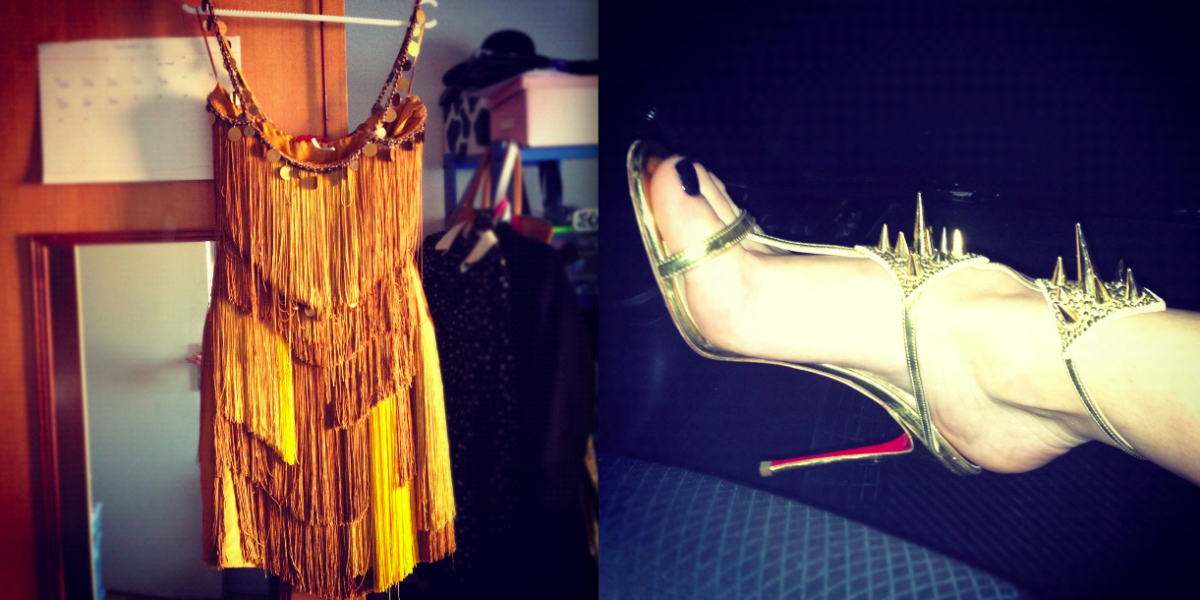 Anoche se celebró el 2o aniversario de la revista Harper's Bazaar.
Durante toda la tarde, podíamos ir a maquillarnos en un as habitaciones del Hotel Hospes, dónde se encontraban maquilladores de la casa YSL, y peluqueros de las peluquerías Madrigal.
Una vez maquilladas, nos llevaron al Matadero, dónde se hacía la fiesta. Hubo actuación de Chila Lynn (tiene una voz maravillosa), y DJ set de Rodrigo Taramona. También había un fotomatón vintage para poder guardar un recuerdo de la fiesta.
Fue genial poder encontrarme con gente & amigas que hacía tiempo que no veía- Blanca, Anni, Carla, María, etc.
Llevé un vestido de Lanvin, con zapatos Louboutin, clutch de Jimmy Choo, & joyas de Morellato.
Fue una noche divertidísima, lástima que tuviera irme bastante pronto de la fiesta para hacer maletas. En unas horas me voy a París!
Espero que tengáis un buen fin de semana:)
Lx
Harper's Bazaar Spain celebrated their 2nd anniversary last night.
During the entire afternoon, they had a couple of rooms in lovely Hospes Hotel with make-up artists from the YSL house & hair stylists from Spanish hair salons Madrigal, where we could go & get out hair & make-up done.
Once we were ready, they took us to the Matadero- one of the most beautiful event locations in Madrid- where the party was being held. Singer Chila Lynn performed live, & there was also a DJ set by Rodrigo Taramona. There was also a little vintage photobooth, so you could take a memory from the event with you.
It was amazing to see so many people & friends I hadn't had the chance to see in a while- Carla, Blanca, Anni, María, etc.
The dress I wore was by Lanvin, shoes by Christian Louboutin, clutch by Jimmy Choo, & Morellato jewellery.
It was a a shame I had to leave early to go home & blog/pack. I'm going to Paris in a few hours!
I hope you have a lovely weekend 🙂
Lx