¡Hola! Se acercan las Navidades y hay que pensar en regalos. ¿Qué os parece si hacéis los regalos que tenéis que regalar? Os enseño una opción muy festiva y facilísima.
Hello! Christmas are close by and we have to start thinking about gifts. What about doing the gifts you have to give? Here comes a very easy idea.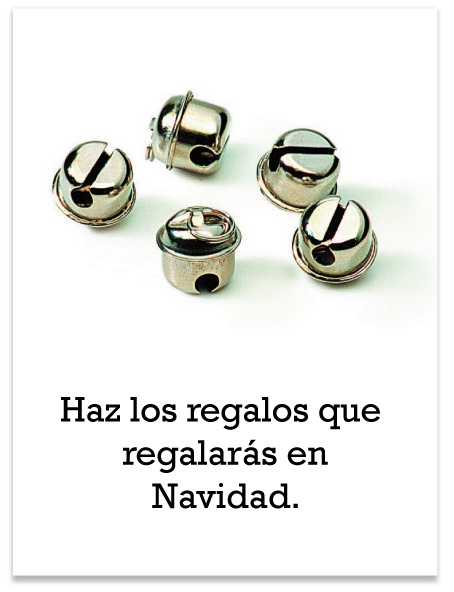 Materiales: Cascabeles: M&J Trims; Cordón, cadena y anillas: La Tienda de las Cuentas.