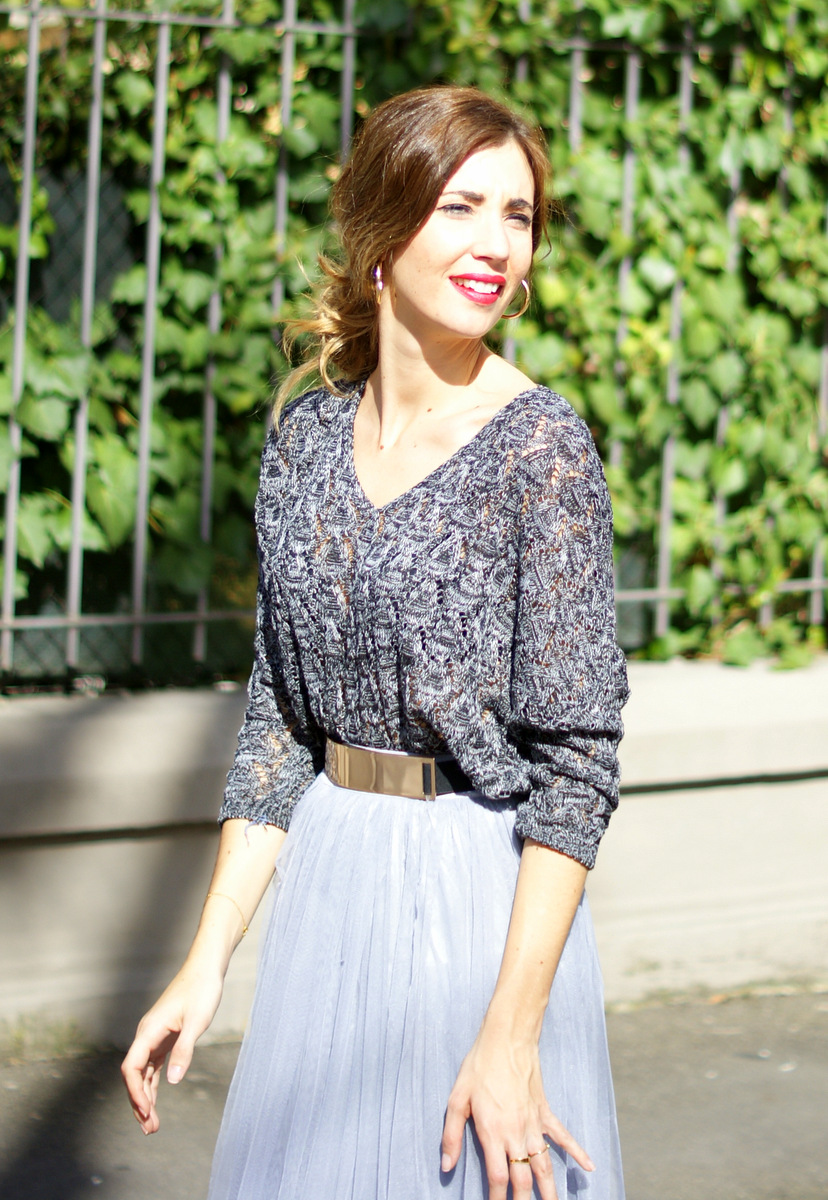 Good morning! Finally I am back with a new post. it has been an intense week in Barcelona, where I have worked, been with my family, with my friends, and celebrated my birthday, quite a complete week I must say!
I have a love/hate relationship with my birthday. I hate getting older (i know everyone does but believe me I hateeee it hehe) and I love doing something special for my birthday, dressing in a special way, eating something I really like, etc etc
So I decided to dress up a little bit and wore this complete Oasap outfit, looking like a modern princess 🙂
I am wearing a light grey tul midi skirt you can find here and a V neck sweater, here, perfect for this season. Don't you love this combo?? I love it and it really made me feel speacial 😉
If you follow me on my IG account you will see some of the presents I got hehe 😉
xxx
Buenos días chic@s! Finalmente estoy de vuelta con un nuevo post. ha sido una semana intensa en Barcelona, donde he trabajado,  he estado con mi familia, con mis amigos, y he  celebrado mi cumpleaños, una semana completita la verdad!
He de decir que tengo una relación de amor / odio con mi cumpleaños. Odio hacerme viejita (séque todo el mundo lo odia pero yo masssss jeje) y me gusta porque me encanta hacer algo especial para mi cumpleaños, vestirme de una manera especial, comer algo que realmente me gusta, etc etc
Así que decidí arreglarme y me puse este outfit completo de Oasap , con el que me siento como una princesa moderna 🙂
Llevo una falda de tul gris clarita, que encontrareis aquí y un suéter de cuello V, aquí, perfecto para esta temporada. ¿Os gusta este look? Me encanta porque me hizo sentir que era mi dia hehe 😉
Si me seguis en IG podreis ver algunos de los regalos que me han dado jeje;)
xxx
I was wearing:
Skirt/Falda.- Oasap (here)
Sweater.- Oasap (here)
Heels/Tacones.- Goddiva