2014 has just past half and we've recently have some tips on the hottest trends around of formal dresses 2014. 2014 is set to see delicate detailing, sophisticated and intricate embellishments and soft neutral colour palettes that will be found all over the 2014 formal occasions scene.
# 1 Dramatic Lace Formal Dresses
Lace finally brings its elegance, grace and a touch of femininity to formal dresses after reigning over the bridal market in past seasons. Lace has been used as a striking feature on outfits for next season rather than small accents, such as a complete overlay or high lace neckline.
 photo credit: pinterest//DressesMallau
# 2 Hints of Mint and Nude Pink Formal Dresses
Although bright colors seem to be more popular according to color trend reports, pastel colors will still grab the attention of buyers next year. Pastels like mint and nude pink, which can be seen all over Vogue in past two seasons will continue to show up in formal wear 2014.
# 3 High Slit Formal Dresses
High slit dresses are always sexy and give a mature and sophisticated look to your style. 2014 will see even more daring slits that will be inching slightly higher.
 photo credit: alyce paris 1// alyce paris 2//alyce paris 3//dressesmallau
# 4 Sheer Illusion Formal Dresses
The sheer illusion style has appeared on the center stage of formal catwalks for 2014. Almost every designer has incorporated this alluring design to their new collections, which gives us alluring styles like exposed necklines and sheer bodices.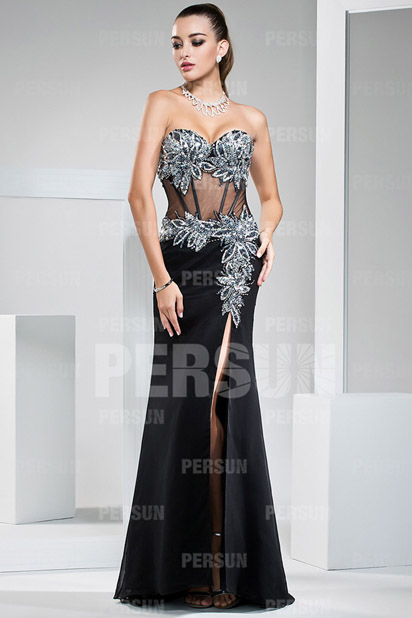 photo credit: tony bowls//PPDA0056
# 5 High Low Formal Dresses
High low style dresses are always a good choice for formal occasions Although they have been around for several years, they are still set to remain hot for the coming season and designers are making full use of its popularity.
Photo credit: DressesMallAU
$ 6 Short Skirts with Sheer Overlay Formal Dresses
The combination of high low styles and sheer illusion designs are demanding much attention in 2014. The elegant look is extremely modern and sexy, which highlights long lean legs should you wish to expose a little skin.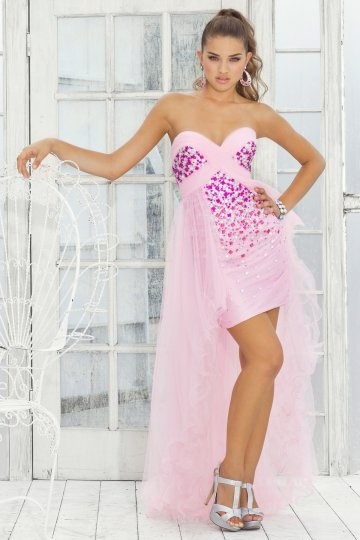 photo credit: tony bowls//FCLA308526